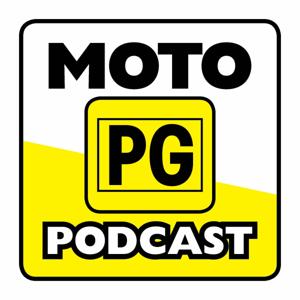 Moto PG Ep 031 - Ride Fast Or It's Thumbs In The Bum
01.31.2021 - By MotoPG
It's the greatest motorcycle podcast in the history of the world and it's back for 2021 bitches. Freido, Tug and Boris are in the studio with the good oil on what's really happening in Moto GP. On this first episode of 2021 there's news, news and more news about the Moto GP gift that just keeps on giving (Jorge Lorenzo) plus thoughts on the upcoming season for Moto 3, Moto 2 and the big show, Moto GP. Find out who the Bikini Bothers are, why 2021 could be the wildest ride yet in Moto GP and who's getting a thumb in the arse from 'the leathery f***'.
In news close to home the the boys will soon be launching their own YouTube Channel plus sponsors HELD Australia and Velocity Vehicle Care (more on these two later) are back on board for another season.
So saddle up and let's get this soap-opera-for-blokes (and some chicks) back on the road!