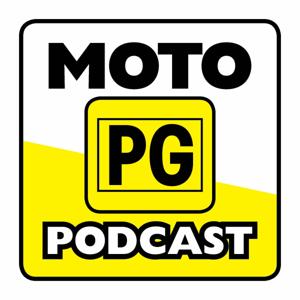 MotoPG Ep 035: All hail Borrie's new God - the flying teen Pedro Acosta
04.06.2021 - By MotoPG
Boris has a new God (but he hasn't given up on then old one yet), the pod has a new sponsor (Nolan helmets thanks to Ron Angel Wholesale) and Tug and Freido are at war over Jack Miller's clash with world champion Joan Mir.
This week the boys start with the coming out party of racing's next superstar, Pedro Acosta, in Moto 3 and end with speculation of a return to the Moto GP track for the sad one, Andrea Dovizioso.
In between there's Boris' cultural education segment, a Suzuki story with a killer punchline and Freido reveals his three favourite sports (you'll have to listen to find out).
But while all that's great, it's nowhere near as interesting as our growing list of sponsors.
Last week we welcomed Suzuki to the fold and this week it's Nolan Helmets thanks to the good people at Ron Angel Wholesale.
These two join Held Australia and Velocity Vehicle Care in making the show possible and we thank all of them for their generous support.
Now here's the deal people: They support us so you need to support them. We don't do deals with sponsors whose products we don't endose and if you stick with the brands we recommend you'll not only be buying quality but you're helping keep us on air.
And if you want to go that extra step, sign up for the Patreon Pit Crew and get access to exclusive content and competitions.
Only Pit Crew members get to ask the boys questions in the Hearts and Minds segment and only Pit Crew members are eligible for the amazing Held prize of a trip to Germany in 2022 to attend a MotoGP race and tour the factory.
Oh, and don't forget our MotoPG website and the merchandise shop where you can buy exclusive T Shirts only other MotoPG fans will undestand.
It's all happening at the MotoPG podcast so stop reading this rubbish and start listening. Now.
Music: https://www.purple-planet.com