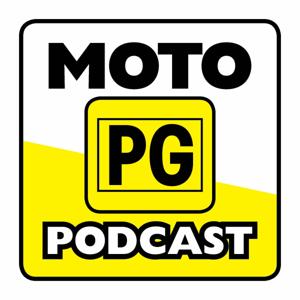 MotoPG Ep 036: Malakas in Pyjamas
04.20.2021 - By MotoPG
It was the birthplace of Chairman Mao but might Portugal also have just witnessed the rebirth of Marc Marquez? Did Jack Miller's title hopes die on Turn 6 at the Portimao circuit? Has Joan Mir already lost all the love he earned for grabbing last year's World title? No answers but lots of questions on Ep 36 of the greatest Moto GP Podcast on earth. Grab it now!
Also this week there's a F##K Michelin segment with a twist (thanks Ron Angel Wholesale and Continental tyres), our listeners prove themselves useless at picking the podium and the boys get a shock at their popularity with real racing people (shoutout Troy Herfoss!).
The weekend at Wakefield was a big success and this week's Hearts and Minds questions (especially the exclusive Patreon Pit Crew version) is worth the price of admission alone.
Oh, and if you're one of those idiots who still thinks the Gen III Hayabusa from Suzuki isn't as good as the previous versions then welcome to bike school where Borrie and the boys will explain some of the simple maths that proves you're wrong.
As always, none of this would be possible without the unerring support of our friends at Held Australia and Velocity Vehicle Care, our longest running sponsors who deserve a bit back fom you lot.
It's a pretty simple deal people: They support us so you need to support them. We don't do deals with sponsors whose products we don't endorse and if you stick with the brands we recommend you'll not only be buying quality but you're helping keep us on air.
And if you want to go that extra step, sign up for the Patreon Pit Crew and get access to exclusive content and competitions.
Only Pit Crew members get to ask the boys questions in the Hearts and Minds segment and only Pit Crew members are eligible for the amazing Held prize of a trip to Germany in 2022 to attend a MotoGP race and tour the factory.
Oh, and don't forget our MotoPG website and the merchandise shop where you can buy exclusive T Shirts only other MotoPG fans will understand.
It's all happening at the MotoPG podcast so stop reading this rubbish and start listening. Now.