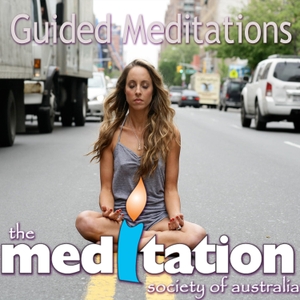 For this exercise, ideally you will be standing on top of your favourite mountain (you can download the exercise to your ipod or create a CD for yourself to use anytime), if you can't be there than you should visualise it.
Stop for a moment and listen, only listen to the universe around you. Hear the music of nature, the sounds of the birds, the leaves in the wind, the grass swaying on the breeze and feel that what you hear is all there is. After a few minutes like this, close your eyes and expand your perception to notice your physical sense of touch. Feel the wind on your face, perhaps the way the earth feels under your feet, you might even want to take a step or two (or five) and just reach out and touch a leaf, or a flower and feel it on your fingers. Try this for a few moments exploring what you are hearing and what you are touching. Now expand your perception to your sense of smell. Begin to feel the fragrances, perhaps the earthy wetness of a rainforest in a storm, or the pungent aromas of the blossoms of spring or even the hot, dry baked earth scents of a desert summer, and continue to expand your awareness.
Try and feel these perceptions through all 360 degrees and above and below you. Feel that you are not using your physical senses for these insights but your heart's intuition.
Finally try expanding it further by gently opening your eyes and focussing exclusively on the smallest thing you can see. It might be a dot on a cloud or a spot on a rock but just focus your outer eyes on this physical object and do not let them roam. Then I would like you to entertain the idea that your deeper vision, is just beyond what your physical eyes can see and to go deeper you need to concentrate your heart. Feel that you are not looking at anything but you are 'seeing' with your heart. Again remember that you are trying to feel all these perceptions from the centre of your heart. So feel that you are 'seeing' with the eyes of your heart.
Now comes the nice part. For the next few minutes try and imagine that all these perceptions are connecting you to the nature all around you. That you are not separate but a part of this magnificent harmony, in fact, that you are in the centre of it.
Then gently repeat the mantra 'AUM' or 'LOVE' and feel that whatever can hear their vibration is connecting to you. After a time, if you are feeling comfortable gradually increase the volume of the mantra, until you are very powerfully vibrating that mantra across all the nature around you and more and more of the world is connecting to you.
Try this for as long as you feel comfortable and you will feel the inherent oneness of all things..