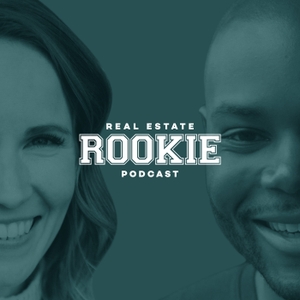 Moving From Single Family Homes to Self-Storage Units with Dee Brock
04.07.2021 - By Real Estate Rookie
After moving from his home state of Georgia to Oklahoma, Dee Brock discovered a burning desire to buy rental properties. He had bought himself a primary residence and cosigned with his mother on her home, but knew he wanted to accrue units that could be cash flowing. He was then able to get a HELOC (home equity line of credit) on his primary and use it to buy a foreclosure. 
Everything was going well, but Dee wanted more structure, more advice, and more of a game plan. Someone at his church group suggested going onto a site called BiggerPockets, which later became a huge resource to Dee (and hopefully to you reading this now)! Now Dee knew how to vet tenants, get a cash out refinance, and run numbers like the pros. 
Dee developed a bit of a formula for how he sends in offers on houses. He finds a house he likes, sends it to his agent to get comps (comparables), averages those comps, multiples it by 80% (cash out refinance amount), then subtracts closing and maintenance. That's the offer Dee puts in on the house and gives him the numbers he needs to feel confident about buying it. 
What if a house doesn't appraise for the amount needed? Dee also has a workaround for that! Dee's local credit union that lends to him allows him to use their ARV (after repair value) number OR an appraisal. This saves Dee tons of time and money if an appraisal isn't needed!
Now Dee is setting his sights on a new venture, self-storage units. We've seen a lot of successful real estate investors transition from residential buildings to self-storage, and for good reason. Less management, less maintenance, and other benefits described by Dee makes self-storage a no brainer for where he's at in his investing career. 
In This Episode We CoverUsing conventional primary residence loans to fund foreclosures Section 8 tenants and the pros/cons of having them in your rentalsGetting your spouse and family on board with real estate investingOpting for a bank's ARV number instead of getting an appraisalThe benefits of owning self-storage unitsGiving your tenants a rent reduction if they pay on timeAnd So Much More!Links from the ShowBiggerPockets ForumsBiggerPockets Real Estate PodcastBrandon TurnerZillowReal Estate Rookie Facebook GroupLoopnetAJ Osborne's InstagramRealtor.comtruepeoplesearch.comwhitepages.comTurboTenantDave RamseyBiggerPockets Podcast 395: From Car Valet to $100k/Month… Seriously! with Thach NguyenBiggerPockets Podcast 427: The 12 Week Year and The Danger of Long-Term Goal Setting with Brian MoranCheck the full show notes here: http://biggerpockets.com/rookie67
See Privacy Policy at https://art19.com/privacy and California Privacy Notice at https://art19.com/privacy#do-not-sell-my-info.