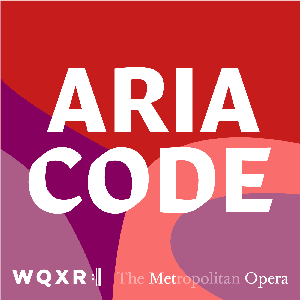 Mozart's The Marriage of Figaro: Sleepless in Sevilla
12.04.2019 - By Aria Code
When your spouse cheats, your mind starts racing with a million questions. For the Countess Almaviva, one of them is: What happened to the spark we had and how can we get it back? The Countess lives inside Mozart's The Marriage of Figaro (Le Nozze di Figaro in Italian) and her philandering husband, the Count Almaviva, is due for a major comeuppance from his wife and her servant. But the Countess isn't fixed on vengeance; she's wondering how she can recapture the romance in her marriage.
In this episode, host Rhiannon Giddens and her guests offer relationship advice to the heartsick Countess Almaviva. They focus on her aria "Dove sono," a quiet moment of reflection when the Countess asks, "Where are the lovely moments?" You'll hear how Mozart musically brings you inside the Countess's thoughts, how hard it is to sing that music and why rekindling a romance is something many of us will face. Plus, you'll hear Susanna Phillips sing the aria onstage at the Metropolitan Opera.
The Guests
Susanna Phillips has sung the role of the Countess more than any other in her career. She isn't sure whether the Countess will ever be able to forgive her husband's dalliances, but she may find out this season when she reprises the role at the Met.
Cori Ellison is a dramaturg and a repeat guest on Aria Code. She believes that Mozart had a special gift both for understanding the human condition and sharing those insights through opera.
Dan Savage is a sex and relationship advice columnist and podcaster. Like Mozart, he believes that infidelity is a real part of the human condition. He's less optimistic about the Count's ability to be faithful when the curtain closes.
If you're interested in going a little deeper on cheating and infidelity, our friends at the podcast Death, Sex, and Money have a whole episode about it! You'll hear from men and women who've cheated and been cheated on, and how it made some of them more honest in their relationships. Subscribe to Death, Sex, and Money wherever you get your podcasts.