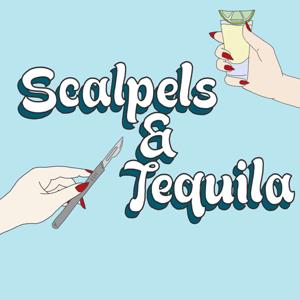 This weeks episode of Scalpels and Tequila will not be your regularly scheduled programming. 
It will be year 8 sexual education! Ayla and Tamzen squeal like high schoolers while Meredith deals with dumb boy erections. We find out where 5 babies come from with Izzie and Addison. Bourke and Christina do a seminar on communication. And Alex shows us how not to deal with self confidence issues. 
Welcome to Grey's Biology.
Contact us at 
[email protected]
or on social media at @scalpelsandtequilapodcast
@missthayes and @ms_ayla_azure
x
Tamzen  and Ayla 
Hosted by Tamzen Hayes and Ayla Azure
Greys Anatomy Credits
Created by Shonda Rhimes
Starring 
Ellen Pompeo - Meredith Grey
Sandra Oh - Christina Yang
T. R. Knight - George O'Malley
Justin Chambers - Alex Karev
Katherine Heigl - Izzie Stevens
Chandra Wilson - Miranda Bailey
James Pickens Jr - Richard Webber
Patrick Dempsy - Derek ( McDreamy ) Shepard
Iziah Washington - Preston Burke
Kate Walsh - Addison Shepard