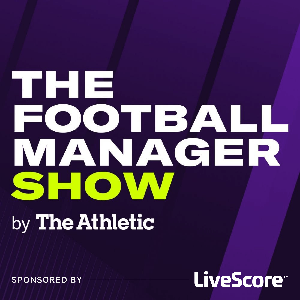 In this episode, Iain Macintosh speaks to Jack aka Work The Space about his ongoing Network Game with Lollujo, Zealand and Dr Benjy.
The latest edition of More Than A Score takes us to the East Midlands in England to crisis hit club Derby County. Clayts FM guides us, and by us we mean Iain, through how he turned that debt-laden ship around and how you can too.
The Athletic's Holly Percival checks in to tell us how things are going in her first ever FM save. 
And your letters look at Central Midfielders on Attack and what would the tactical lovechild of Arrigo Sacchi, Pep Guardiola and Sam Allardyce look like?