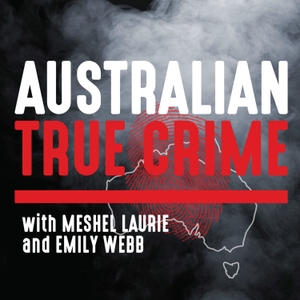 Murder in Albury - Kim Meredith's Parents and the 5 Minute Window: A Belinda Neil Case - #116
07.24.2019 - By Australian True Crime
Bob and June Meredith were living a simple but idyllic life with their teenage children in Albury in 1996, until a chance encounter with a stranger tore it apart. They join us to tell us about the murder of their daughter Kim. Later in the episode, former homicide detective and lead investigator Belinda Neil joins us to talk about how Kim's murder investigation changed her life.
Warning: please be advised this episode contains graphic content.
Show notes for Episode 116:
Your hosts are Meshel Laurie and Emily Webb
With thanks to Bob Meredith, June Meredith and Belinda Neil.
Like us on Facebook ​
Follow us on Instagram or Twitter
Support us on Patreon
Purchase Under Siege in our Bookshop
Listen on Apple Podcasts
Listen on Google Podcasts
Listen on Spotify
If you have any information on the cases covered by this podcast, please contact Crime Stoppers on 1800 333 000.
Thank you for listening!