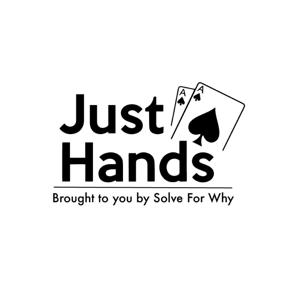 Murder Island with the Poker Guys w/ Special Guests Grant Denison and Jonathan Levy - Episode 201
05.07.2021 - By Just Hands Poker
More Great Poker Content!
Just Hands has a new membership program on patreon! Sign up to support the creation of more episodes and get access to our growing collection of premium podcasts.
https://www.patreon.com/justhands
--------
The Poker Guys on youtube
How Can He Fold?
With a mixture of technical analysis, witty banter, and straight up arguing, poker pros Grant Denison and Jonathan Levy discuss some of the most incredible poker hands ever played.
---------
High Stakes Duel Round 1
Negreanu vs Hellmuth
Watch the Hand: https://youtu.be/Aj0DINo2qB4?t=2879
50/100
50,000k effective (500 BB)
HU Match
Hellmuth calls BU Qc4h, Negreanu raises Tc7c from BB to 300, Hellmuth calls. 
600 Flop 4c2c2h
Negreanu bets 400, Hellmuth raises to 950, Negreanu calls.
2,500 Turn Kd
Check, check.
2,500 River Ac
Negreanu bets 2,000, Hellmuth folds.