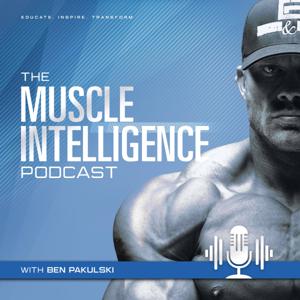 Muscle Intelligence
By Ben Pakulski
What's Muscle Intelligence about?
The Muscle Intelligence Podcast empowers men with the skills, habits, beliefs and processes to lead from the front. After spending more than 25 years in the health and fitness industry, Ben has done the research, coached, worked with or spoken to the best in class, and distilled it down into actionable items for you to take away and implement.
If you're an executive, entrepreneur or high-performer who wants to work smarter, not lose his edge as he ages, or just get the advice of someone who has been in the trenches for the last 25 years, this podcast is for you.