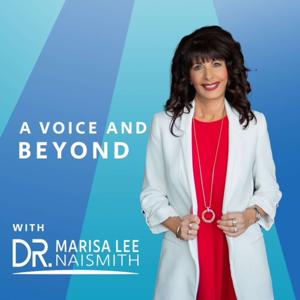 Today's guest is Dr. Elizabeth Blades.
Elizabeth describes her regime of self-care and how this program of self-care was crucial to her healing journey in the midst of turmoil. Elizabeth so generously shares her story, offers us her perspectives, and life philosophies. Elizabeth also explains how our intuition is smarter than our brain and we must trust what our intuition is trying to tell us. Her attitude of "This too shall pass" is extremely profound and is one that can help us all during these times of chaos and the anxiety of today's society.  Elizabeth Blades, is currently a visiting Instructor of Music for the Performing Arts Division, School of Art and Design at Alfred University where she is teaching classes in voice and piano. In addition Elizabeth serves on the faculty of Shenandoah University, in Winchester, VA. She is the author of A Spectrum of Voices: Prominent American Voice Teachers Discuss the Teaching of Singing and co-authored with Samuel Nelson Singing with Your Whole Self: The Singer's Guide to Feldenkrais Awareness through Movement. She also presents national and international workshops connected with her research in Moshe Feldenkrais and the Feldenkrais Method in vocal training. In October 2020 Elizabeth delivered the keynote address for the National Conference of the Australian National Association of Teachers of Singing She is the founder and director of Vocalhealthworks, dedicated to advancing healthy vocal technique rehabilitating injured or endangered voices. She also founded and was producer/artistic director of the Allens Park Performing Arts Company, based in Allens Park Colo., which launched its maiden season in 2011. A native of Hornell, NY, she recently returned to her hometown where she sings in the choir of Christ Episcopal Church.
Connect with Dr. Elizabeth Blades
https://thecouch.biz/
For more go to https://drmarisaleenaismith.com/02
Like this episode? Please leave a review here - even one sentence helps!
Follow me on Instagram.