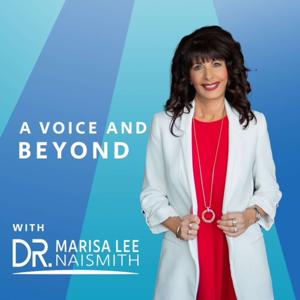 Over the past few years, there has been much adverse press about touring singers suffering vocal fold pathologies; for example, in 2018 the pop icon Pink had to cancel a number of concerts in Australia due to illness. She was confronted with sensationalist media criticism and how can we forget all the negative press and public outcry over Adele's vocal pathologies. I am embarrassed to say that there has also been many negative claims from the singing voice community regarding these vocal injuries, blaming the singers themselves for voice misuse and lack of training and technique. Aside from this school of thought, there are others in our singing voice community who continue to amplify the misconception that singing popular music styles, or what we call CCM, can be detrimental to a singer's vocal health and longevity. I have sat on the sidelines, but in this episode, I replay an interview I did recently with Dr Jenevora Williams, where I was a guest on the podcast, The Thinking Voice. I was asked to share my own personal and professional experiences as a lead singer in a touring rock band and how these experiences, many of which were forced upon me, ultimately lead to my demise vocally, financially, physically, emotionally and mentally. I speak candidly about how I was treated as a commodity, the bullying and the shaming I experienced, the unrealistic expectations from managements, the gruelling lifestyle on the road, and sexual harassment.  This was a raw, emotional and difficult conversation with Jenevora, but I am grateful to have the opportunity to finally share this part of my life that I had locked away and never spoken about. These experiences had a deep impact on me but strangely enough these experiences have shaped who I am today, who I am as a voice educator and they influence my every day teaching approaches especially when working with emerging artists. This has made me far more empathetic with aspiring and professional vocalists, given me a great understanding of the workings and demands of the music industry. My message here is to managements to stop treating artists as commodities, and for the voice community to stop shaming singers who experience vocal pathologies. It's time to be accountable and leave our biases at the door.
The Thinking Voice podcasts are part of Vocal Health Education. A community of over 1200 singers, singing teachers, voice coaches, classroom teachers, GPs, SLT/SLPs,  osteopaths, physiotherapists, carers and patients. Learn more on their website!  www.vocalhealth.co.uk
In this episode 01:08 - Episode Introduction 04:27 - Jenevora from The Thinking Voice introducing Dr Marisa Lee Naismith 07:41 - My story as a child who discovered a love of music 14:19 - Dealing with the loss of my first husband & my father 17:15 - My fresh start and high profile performance career in Queensland 20:28 - The beginning of my touring nightmare 26:15 - A typical day on the road with a touring rock band 32:23 - The early signs of physical, vocal and emotional fatigue  42:19 - The bullying and unrealistic expectations from management 45:52 - Finally parting with the rock band 53:20 - My return to the industry after my touring nightmare 59:36 - A message to my younger self
For more go to https://drmarisaleenaismith.com/36
Like this episode? Please leave a review here - even one sentence helps!
Follow me on Instagram.