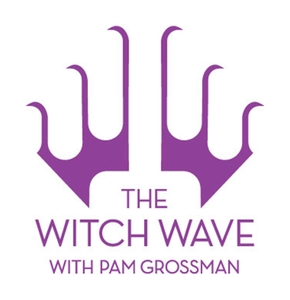 #33 - Mya Spalter, Author of Enchantments: A Modern Witch's Guide to Self-Possession
05.08.2019 - By The Witch Wave
Mya Spalter is the author of Enchantments: A Modern Witch's Guide to Self Possession, a wonderful witchcraft how-to book. Mya is longtime employee of New York City's oldest occult shop also called Enchantments, where she's worked on and off since the year 2000. In addition to that, she writes poems and stories about science and mystery, and she infuses everything she does with wit, heart, and smarts.
On this episode, Mya discusses what it's like to be a professional witch in a retail environment, the importance of pop occulture, and ways to make magic with whatever you have at hand.
Pam also talks about the magic of frivolity and answers a listener question about how to get back into a ritual routine when time is tight.
Our sponsors for this episode are Phoenix & Lotus, Health Witch, Hag Swag, and The VeraMeat Podcast.