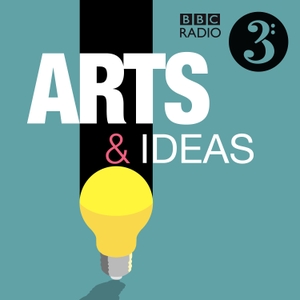 Nadifa Mohamed, Gentle/Radical, Dylan Thomas
06.15.2021 - By Arts & Ideas
A Somali man arrested for murder in 1950s Cardiff inspired the latest novel from Nadifa Mohamed. She talks to Rana Mitter about uncovering this miscarriage of justice in a newspaper cutting with the headline, "Woman Weeps as Somali is Hanged". On stage at the National Theatre in London, Michael Sheen, Karl Johnson, and Siân Phillips lead the cast in a production of Under Milk Wood, so we look at the craft of Dylan Thomas's writing and talk to Siân Owen about her framing of the story for the National Theatre stage. And we hear about the links between art and community demonstrated by the Cardiff collective called Gentle/Radical who've been nominated for this year's Turner Prize, and look at the work on show in Artes Mundi 9 at the National Museum, Cardiff, Chapter Arts Centre, and g39.
Nadifa Mohamed's novel, out now, is called The Fortune Men. You can find her discussing the writing life alongside Irenosen Okojie in the Free Thinking playlist called Prose and Poetry - https://www.bbc.co.uk/programmes/p047v6vh
Under Milk Wood runs at the National Theatre in London from 16 June–24 July 2021.
An exhibition of work by Gentle/Radical will be held at the Herbert Art Gallery and Museum in Coventry from 29 September 2021 - 12 January 2022, as part of the UK City of Culture 2021 celebrations. The Turner Prize winners will be announced on 1 December 2021.
The Artes Mundi 9 Prize exhibition is now open at the National Museum Cardiff, Chapter Arts Centre, and g39 until 5 September. The prize winner is announced on 17 June 2021.
BBC Cardiff Singer Of The World 2021 is taking place between 12 and 19 June in Cardiff, with broadcasts on BBC Radio 3.
Producer: Emma Wallace