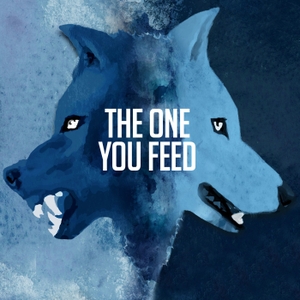 434: Najwa Zebian on How to Build a Home for Your Soul
09.28.2021 - By The One You Feed
Najwa Zebian is an activist, author, speaker, and educator. Najwa recently launched a digital school, Soul Academy, and a podcast, Stories of the Soul.  Her work has been featured in the New York Times, Glamour, Elle, Huffington Post, and more. She's well known for her TEDx Talk "Finding Home Through Poetry"
In this episode, Eric and Najwa discuss her new book, Welcome Home: A Guide to Building a Home For Your Soul.
But wait – there's more! The episode is not quite over!! We continue the conversation and you can access this exclusive content right in your podcast player feed. Head over to our Patreon page and pledge to donate just $10 a month. It's that simple and we'll give you good stuff as a thank you!
Enrollment for the Spiritual Habits Group Program is now open through October 12. Click here to learn more and signup!
In This Interview, Najwa Zebian and I Discuss How to Build a Home for Your Soul and …Her book, Welcome Home: A Guide to Building a Home For Your Soul.Her search for the feeling of home within herselfLearning to see herself through her own eyes and not other's eyesThe feeling of being loved needs to come from withinHow to balance being at home in yourself with your relationships with other peopleIdentifying your "guest list" who you'd welcome into your homeBeing at home in yourself allows for the best connections with othersBeing worthy of love is not based on pleasing others or working hard for itSelf-acceptance is about knowing who you are and not focusing on what other people thinkChanging the question from "why can't I have that" to "why don't I have that" The self-fulfilling prophecy of what you believe is what you will liveSelf-accountability and choosing your actionsForgiveness is not a one-step thing, but a constant process of choosing to let goThe activities of the blank canvas mirror and the unveiling mirrorFinding clarity and asking yourself "what's next?"Choosing to speak to yourself kindlyNajwa Zebian Links:
Najwa's Website
Twitter
Instagram
Skillshare is an online learning community that helps you get better on your creative journey. They have thousands of inspiring classes for creative and curious people. Sign up via www.skillshare.com/feed and you'll get a FREE one-month trial of Skillshare premium membership.
If you enjoyed this conversation with Najwa Zebian, you might also enjoy these other episodes:
Finding Grace with Eiman Al Zaabi
Intimate Conversations with the Divine with Caroline Myss
See Privacy Policy at https://art19.com/privacy and California Privacy Notice at https://art19.com/privacy#do-not-sell-my-info.