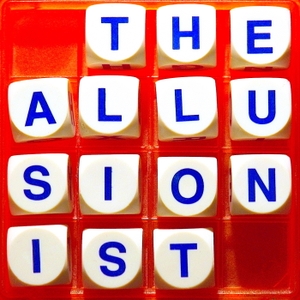 Iceland has quite exacting laws about what its citizens can be named, and only around 4,000 names are on the officially approved list. If you want a name that deviates from that list, you have to send an application to the Icelandic Naming Committee, whose three members will decide whether or not you're allowed it. And if they say you're not…you might have to take things pretty far.
There's more about this episode at http://theallusionist.org/icelandic-names.
The Allusionist live tour is ON NOW, at cities in the US and Canada during October and November 2018: show listings are at http://theallusionist.org/events.
The Allusionist's online home is http://theallusionist.org. Stay in touch at http://twitter.com/allusionistshow and http://facebook.com/allusionistshow.
The Allusionist is a proud member of Radiotopia from PRX, a collective of the best podcasts on the interwaves. Hear all the shows at http://radiotopia.fm.
Thanks to today's sponsor, Babbel. Learn fourteen languages in quick, fun and interactive lessons. Try Babbel for free via their app or babbel.com.