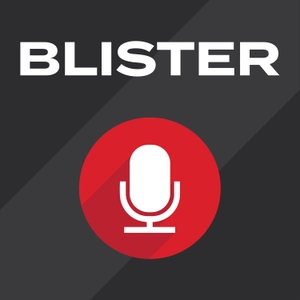 National Brotherhood of Skiers co-founder & U.S. Ski Hall of Fame inductee, Art Clay
07.28.2020 - By BLISTER Podcast
Art Clay is the co-founder of the National Brotherhood of Skiers, and he and his NBS co-founder, Ben Finley, are the first African Americans to be inducted into the US Ski-Snowboard Hall of Fame. This past weekend, Jonathan Ellswoth sat down with Art at his home in Chicago to talk about growing up in Chicago in the 1940s; his first time skiing; the idea to start the National Brotherhood of Skiers; cutie pies; the Black Summit; and more.
TOPICS & TIMES:Growing up in Chicago in the 1940s (3:52)College at Clark (12:51)Serving in the army, learning about skiing (15:34)Ski Club meeting in Chicago (20:28)1st time you went skiing (23:05)The long coats of "The Gang" (32:24)When did you start thinking about creating a national organization (37:16)Black Ski Summit (39:39)NBS' Olympic Scholarship Fund (46:24)
LINKS:Website: National Brotherhood of SkiersFilm: Brotherhood of SkiingApplication: NBS Olympic Scholarship Fund See acast.com/privacy for privacy and opt-out information.