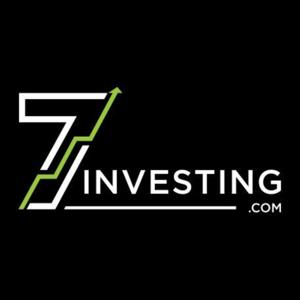 Navigating Market Volatility with ChitChatMoney's Ryan Henderson and Brett Schafer
01.04.2022 - By The 7investing Podcast
2021 was an interesting year for investors.
Overall, the S&P; 500 composite index increased 26.89% during the year. But digging in deeper, those top-line return numbers are perhaps a bit deceiving.
More than 20% of the S&P; 50's market-cap weighted index is consolidated in its five largest constituents. Those would be Apple (Nasdaq: AAPL), Amazon (Nasdaq: AMZN), Alphabet (Nasdaq: GOOGL), Amazon (Nasdaq: AMZN), and Tesla (Nasdaq: TSLA), in that respective order.
Several of those stocks had an incredible year, which caused the overall performance of the overall index to similarly look incredible. But if you take out just a few of those high-flying names -- such as Alphabet's 65% gain or Tesla's 50% gain -- the total return suddenly becomes significantly less impressive.
As such, the recent volatility of the broader market leaves investors in a conundrum. With the looming threats of rising interest rates or inflation, should we continue to flock to the relative safety of the market's largest companies? Or conversely, is the recent market selloff actually presenting an opportunity to buy into several smaller companies at a relative bargain?
To help us answer those questions, we've brought in two of our favorite investors. Ryan Henderson and Brett Schafer together host the investing podcast Chit Chat Money and are also the general partners of Arch Capital. We thought the recent volatility presented an excellent opportunity to hear their perspectives on the status quo of the stock market.
In this exclusive interview, Ryan and Brett spoke with 7investing CEO Simon Erickson and 7investing lead advisor Steve Symington about a variety of topics. They first discussed how investors should think about volatility and the process they follow for their investing methodology. They also describe three of Arch Capital's largest holdings -- Sprout's Farmers Market, Spotify, and Nelnet -- and provide a thorough recap of why they like each of these positions.
And to have a little fun in the outro, Ryan, Brett, Simon, and Steve each share one stock that was on their Christmas List for 2021.
Publicly-traded companies mentioned in this interview include Boston Omaha, Callaway, Costco, Latch, MongoDB, Nelnet, Rocket Lab, Spotify, Sprout's Farmers Market, and Walmart. 7investing's advisors or its guests may have positions in the companies mentioned.
Welcome to 7investing. We are here to empower you to invest in your future! We publish our 7 best ideas in the stock market to our subscribers for just $49 per month or $399 per year.
Start your journey toward's financial independence: https://www.7investing.com/subscribe
Stop by our website to level-up your investing education:  https://www.7investing.com
Follow us:
► https://www.facebook.com/7investing
► https://twitter.com/7investing
► https://instagram.com/7investing
---
Send in a voice message: https://anchor.fm/7investing/message