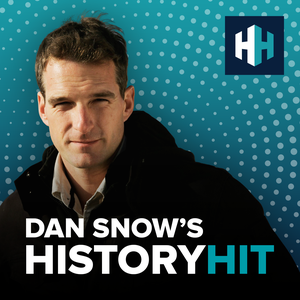 Vice Admiral Lord Horatio Nelson died at Trafalgar on 21 October 1805. Recently there has been considerable interest in Nelson's views on the slave trade and the plantation economy of the West Indies. A letter of Nelson's written months before his death in 1805 to the infamous Jamaican slave owner Simon Taylor, was published years after his death in attempt to stop the abolition of the slave trade as the matter was before Parliament. Martyn Downer joined me on the podcast to discuss key phrases in the letter that were forged before publication to make Nelson appear even more virulently opposed to the abolition of the slave trade.
Subscribe to History Hit and you'll get access to hundreds of history documentaries, as well as every single episode of this podcast from the beginning (400 extra episodes). We're running live podcasts on Zoom, we've got weekly quizzes where you can win prizes, and exclusive subscriber only articles. It's the ultimate history package. Just go to historyhit.tv to subscribe. Use code 'pod1' at checkout for your first month free and the following month for just £/€/$1.
 See acast.com/privacy for privacy and opt-out information.