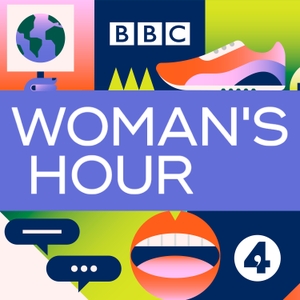 'Net zero' - what is the general public willing to do to get us there? Challenging online abuse, Suffragette trees
10.25.2021 - By Woman's Hour
Last week, a whole new set of climate-related phrases entered the Oxford English Dictionary including global heating, eco-anxiety and net zero. But despite being increasingly used in conversation, do people really know what terms like 'net zero' mean - and what is the general public willing to do to get us there? Prof Becky Willis from Lancaster University set up a research project called the Net Zero Diaries to try and find out. She talks about the latest results along with Pearl, who took part in the study. Chloe Tilley is also joined by Aneaka Kellay from the People Powered Retrofit project, to discuss what people on all sorts of budgets can do to reduce the carbon emissions from their homes.
Staffing shortages have long been a problem for the UK's maternity services. There aren't enough midwives joining the profession and too many are deciding to leave. A survey by the Royal College of Midwives earlier this month found that over half were considering quitting thanks to burnout and concerns about safety and quality of care. Now the President of the Royal College of Obstetricians and Gynaecologists, Dr Edward Morris, has told the Guardian newspaper about his 'increasing concerns' about the 'immense pressures' facing maternity staff as we enter another winter with rising Covid cases. So is there a crisis in labour wards? We hear from a London-based midwife and Dr Jo Mountfield, Consultant Obstetrician at University Hospital Southampton
Over a century ago suffragettes planted an arboretum of 47 trees in Batheaston, each representing an activist. Today only one tree survives – a black pine planted by suffragette Rose Lamartine Yates in 1909. We discuss the history of the "suffragette wood" and plans to propagate the seeds of the last surviving tree with Dr Cynthia Hammond and artist Lucy Neal.
We speak to BBC Specialist Disinformation Reporter Marianna Spring who is appearing in front of the Digital, Culture, Media and Sport Select Committee this week to present the findings from her BBC Panorama investigation into the rising online abuse against women, and how social media algorithms are promoting hate.
Presenter: Chloe Tilley
Producer: Kirsty Starkey
Interviewed Guest: Aneaka Kellay
Interviewed Guest: Professor Becky Willis
Interviewed Guest: Pearl Hassan
Interviewed Guest: Dr Jo Mountfield
Interviewed Guest: Dr Cynthia Hammond
Interviewed Guest: Lucy Neal
Interviewed Guest: Marianna Spring