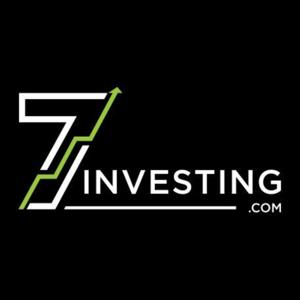 Netflix (Nasdaq: NFLX) shareholders are having a rough April. The stock has gone into a freefall and has now sold off more than 50% during the past month. The common consensus believes this is due to a drop in its paying subscriber count, as well as an admission that competition from Apple (Nasdaq: AAPL), Amazon (Nasdaq: AMZN), and Disney(NYSE: DIS) is heating up.
Netflix has been a one-trick pony thus far. Its revenue has been entirely tied to its global subscriber count, and also the regional pricing that it charges those subscribers.
But things are getting more interesting now. Netflix is attempting to monetize its freeloaders, who are getting the service for free by using the login details of others. It's also considering a lower-priced, ad-supported tier for potential subscribers who don't want to pay their standard rates.
The stock market is always forward-looking, and everything that has happened this past month is now in the rear-view mirror. Ultimately, investors must now answer the question of whether Netflix at an $85 billion market cap is a good opportunity going forward?
To answer that question, 7investing lead advisors Anirban Mahanti and Simon Erickson teamed up with TheStreet's Managing Editor (and former 7investing advisor) Dan Kline in a special "Netflix's Past, Present, and Future" discussion. The three describe what it was that made Netflix so special, what present challenges it faces, and whether they believe it will ultimately solve its current issues in the future.
Publicly-traded companies mentioned in this interview include Amazon, Disney, and Netflix. 7investing's advisors and/or guests may have positions in the companies that are mentioned.
This discussion was originally recorded on Twitter Spaces on April 20, 2022.
Welcome to 7investing. We are here to empower you to invest in your future! We publish our 7 best ideas in the stock market to our subscribers for just $49 per month or $399 per year.
Start your journey toward's financial independence: https://www.7investing.com/subscribe
Stop by our website to level-up your investing education: https://www.7investing.com
Join the 7investing Community Forum: https://discord.gg/6YvazDf9sw
Follow us:
► https://www.facebook.com/7investing
► https://twitter.com/7investing
► https://instagram.com/7investing
---
Send in a voice message: https://anchor.fm/7investing/message