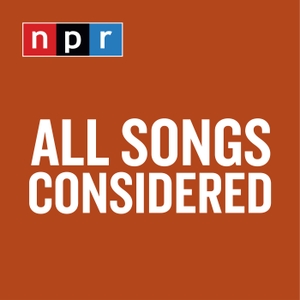 NPR Music's picks for the best albums out this week include girl in red's long-awaited debut, the Flying Lotus soundtrack for Yasuke and more.
Featured Albums:
1. girl in red — If I Could Make It Go Quiet
Featured Song: "Serotonin"
2. Dawn Richard — Second Line
Featured Song: "Bussifame"
3. Ashley Monroe — Rosegold
Featured Song: "Siren"
4. Shelley FKA Dram — S/T
Featured Song: "Rich And Famous"
5. Amy Shark — Cry Forever
Featured Songs: "The Wolves" and "Amy Shark"
6. Matt Sweeney & Bonnie "Prince" Billy — Superwolves
Featured Song: "Make Worry For Me"
7. Flying Lotus — Yasuke
Featured Song: "African Samurai"
Other notable releases for April 30: Amy Speace & The Orphan Brigade — There Used To Be Horses; Gojira — Fortitude; Julia Stone — Sixty Summers; Manchester Orchestra — The Million Masks of God; Marianne Faithful & Warren Ellis — She Walks In Beauty; Rosie Tucker — Sucker Supreme; Teenage Fanclub — Endless Arcade; Tōth — You And Me And Everything.