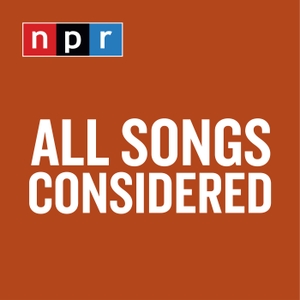 NPR Music's picks for the week's best new releases include Brandy's first new album in eight years, a stunning debut from rapper and singer Dominic Fike, retro-country from Charley Crockett and more.
Featured Albums:
1. Brandy — B7
Featured Song: "Say Something"
2. Alanis Morissette — Such Pretty Forks in the Road
Featured Song: "Smiling"
3. Charley Crockett — Welcome to Hard Times
Featured Song: "Welcome to Hard Times"
4. Dominic Fike — What Could Possibly Go Wrong
Featured Song: "Joe Blazey"
5. Max Richter — Voices
Featured Songs: "Murmuration," "All Human Beings" and "Mercy"
6. Land of Talk — Indistinct Conversations
Featured Songs: "Look to You (Intro)" and "Look to You"
7. Mirah — You Think It's Like This, But Really It's Like This (20 Year Anniversary)
Featured Songs: "100 Knives" and "Of Pressure" performed by Mount Eerie
8. Thanya Iyer — Kind
Featured Song: "My Mind Keeps Running"
9. Charles Tolliver — Connect
Featured Song: "Blue Soul"
Other notable releases for July 31: Fontaines D.C. — A Hero's Death; Madeline Kenney — Sucker's Luch; Makaya McCraven — Universal Beings E&F; Sides; Trevor Powers — Capricorn; The Psychedelic Furs — Made of Rain.
Keep up with the latest from NPR Music with our weekly newsletter at www.npr.org/musicnewsletter