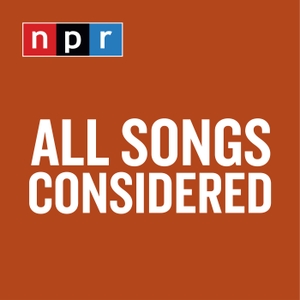 NPR Music's picks for the best new albums out on Sep. 18 include a long-awaited, self-titled release from Alicia Keys, PC Music's A.G. Cook, a rediscovered Thelonious Monk recording and more.
Featured Albums:
1. Alicia Keys — ALICIA
Featured Song: "Me x 7"
2. A.G. Cook — Apple
Featured Song: "Airhead"
3. Anjimile — Giver Taker
Featured Song: "To Meet You There"
4. Butcher Brown — #kingbutch
Featured Song: "Cabbage"
5. Thelonious Monk — Palo Alto
Featured Song: "Blue Monk"
6. Jealous of the Birds — Peninsula
Featured Song: "Pendulum"
7. Sly5thAve — What It Is
Featured Song: "What It Is"
8. Fenne Lily — Breach
Featured Song: "Elliott"
9. Steve Arrington — Down to the Lowest Terms: The Soul Sessions
Featured Songs: "Make A Difference" and "Soulful I Need That In My Life"
Other notable releases for Sept. 18: Ava Max — Heaven & Hell; Body Double — Milk Fed; Cults — Host; Daniel Romano — How Ill Thy World Is Ordered; Deradoorian — Find the Sun; Dig Nitty — Reverse of Mastery; Eastwood — It Never Gets Easy; Eivør — Segl; Elderbrook — Why Do We Shake in the Cold?; Gracie & Rachel — Hello, Weakness, You Make Me Strong; Handsome Ghost — Some Still Morning; Joan Osborne — Trouble and Strife; Johann Johannsson — Retrospective II; Nate Rocket Wonder & Roman GianArthur – Antebellum (Soundtrack); Sarah Davachi — Cantus, Descant; Saunder Jurriaans — Beasts; Semisonic — You're Not Alone; Yusuf Cat Stevens — Tea for the Tillerman; Ziggy Marley — More Family Time.