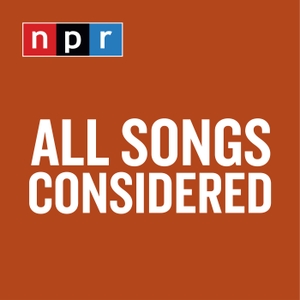 NPR Music's picks for the best albums out on Sept. 25 include a long-awaited release from Sufjan Stevens, a searing new work from Public Enemy, the pop singer Joji and more.
Featured Albums:
1. Sufjan Stevens — The Ascension
Featured Song: "Lamentations"
2. Public Enemy — What You Gonna Do When The Grid Goes Down?
Featured Song: "Grid"
3. Nappy Roots — 40rty
Featured Song: "Do Better"
4. Joji — Nectar
Featured Song: "Pretty Boy"
5. Anna Von Hausswolff — All Thoughts Fly
Featured Song: "Sacro Bosco"
6. Deftones — Ohms
Featured Song: "Ceremony"
7. Sad13 — Haunted Painting
Featured Song: "Hysterical"
8. Lydia Loveless — Daughter
Featured Song: "Love is Not Enough"
9. Botany — End The Summer F(or)ever
Featured Song: "Your Whole Life"
10. The War & Treaty — Hearts Town
Featured Song: "Little Boy Blue"
Other notable releases for Sept. 25: The Band of Heathens — Stranger; Blitzen Trapper — Holy Smokes Future Jokes; Carrie Underwood — My Gift; Diana Krall — This Dream of You; Fleet Foxes — Shore; Idles — Ultra Mono; Shy Boys — Talk Loud; Surfer Blood — Carefree Theater; Sylvan Esso — Free Love; Thurston Moore — By the Fire; Tim Heidecker — Fear of Death; Will Butler — Generations.