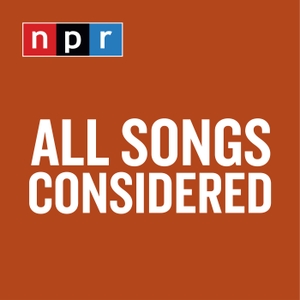 NPR Music's picks for the best albums out on May 14 include Jorja Smith's Be Right Back, St. Vincent's homage to early '70s rock, a staggering new project from saxophonist Shabaka Hutchings and more.
Featured Albums:
1. Jorja Smith — Be Right Back
Featured Song: "Digging"
2. St. Vincent — Daddy's Home
Featured Song: "Melting of the Sun"
3. Paris Texas — Boy Anonymous
Featured Song: "Force of Habit"
4. Maxine Funke — Séance
Featured Song: "Quiet Shore"
5. Giant Claw — Mirror Guide
Featured Song: "Until Mirror"
6. Shabaka Hutchings and Sons of Kemet — Black to the Future
Featured Song: "Let The Circle Be Unbroken"
7. Billy Bang — Lucky Man
Featured Song: "Jungle Lullaby"
Other notable releases for May 14: The Black Keys — Delta Kream; Damien Jurado — The Monster Who Hated Pennsylvania; Fatima Al Qadiri — Medieval Femme; Holly Macve — Not the Girl; Juliana Hatfield — Blood; Rodrigo y Gabriela — The Jazz EP; Sarah Neufeld — Detritus.