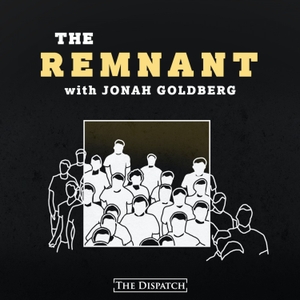 Start spreading the news: Esteemed historian Vincent Cannato is back on The Remnant to discuss all things New York City. After digging into the ongoing mayoral election, Curtis Sliwa's rescue cats, and Rudy Giuliani's descent into madness, Jonah and Vin explore what the Big Apple's partisan divisions reveal about America's broader political shenanigans. From there, they consider how the paranoid style in American politics can explain the right's embrace of post-liberal Catholic integralism. At the end of it all, one question remains: Who will be the third man in Jonah and Vin's upcoming production of On the Town?
Show Notes:
-The New York Post backs Eric Adams
-Brad Lander's comptroller campaign
-Curtis Sliwa's colorful discussion with Eric Shawn
-Vincent: "Same Old, Same Old, Same Old"
-Did Fred Trump attend a KKK rally?
-"I'm no FDR, but …"
-Jonah on the latest infrastructure fracas
-Bingo
-OAN's remarkable craziness
-Mamma mia!
-Somebody's watching me...