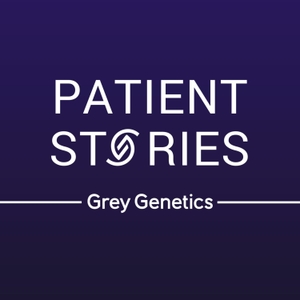 Five days after Allison's son Isaac was born, she received a phone call from her physician's office, telling her that her son had received positive test result on Newborn Screening (NBS). A long two days later, they were meeting with a geneticist at a hospital an hour and a half drive away, learning what a diagnosis of Glutaric Acidemia (GA-1), a rare metabolic disorder only part of NBS since the mid-2000s, meant for their son and their family. Allison is a passionate advocate for NBS and shares studies she has been involved with that point to ways to improve parents' experience with receiving positive NBS results—and ideas for involving genetic counselors early in the process! Allison is also currently a second year genetic counseling student in the graduate program at Bay Path University.
Links and Resources
Baby's First Test
Organic Acidemia Association
Medical Nutrition Equity Act
Information on Katie Beckett and similar programs: Kids' Waivers
Genetic Alliance
Rare New England (RNE)
New England Regional Genetics Group (NERGG)
Bay Path University Genetic Counseling Program
Check out other Patient Stories podcast episodes.
Read other Patient Stories on the Grey Genetics Patient Stories Page
Do you want to support Patient Stories?
You can now make a donation online!
Want to support Patient Stories in a non-monetary way? Leave us a review on iTunes, or share your favorite episodes on Social Media.
Patient Stories on Twitter: @GreyGeneticsPod
Patient Stories on Instagram: @patientstoriespodcast
Are you looking for genetic counseling?
Patient Stories is sponsored by Grey Genetics, an independent telehealth genetic counseling and consulting company. Book an appointment with a genetic counselor specialized in your area of concern. All genetic counseling appointments take place over secure, HIPAA-compliant video-conferencing or by phone.
Not quite ready for genetic counseling but still looking for guidance?
Check out our new family history review services here