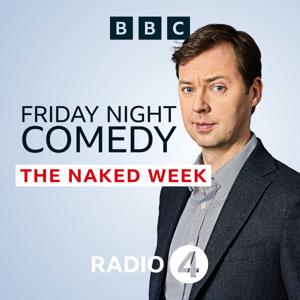 Andy Zaltzman is joined by Elis James, Ola Labib, Zoe Lyons and Ed Balls to give an un-redacted update on the week's news.
The panel look at Partygate and Johnson's precarious position in No.10, find out what the Levelling Up whitepaper can teach us about the birth of civilisation, and discover how little we know about trees.
Hosted by Andy Zaltzman
Chairs script by Andy Zaltzman
Additional Material from Alice Fraser, Benjamin Partridge, Ray Badran and Tasha Dhanraj
Production Co-ordinator: Katie Baum
Sound Editor: Marc Willcox
The Producer is Gwyn Rhys Davies, and it is a BBC Studios Production.