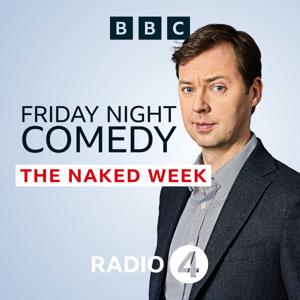 Catherine Bohart, Michael Deacon, Chris McCausland and Eshaan Akbar join host Andy Zaltzman to look back over the week's news. This week, they look at the COVID report's findings, Boris Johnson's holiday hobby, the Northern Ireland Protocol and a sacked wizard.
The chair's script is written by Andy Zaltzman, with additional material by Alice Fraser, Catherine Brinkworth, Rhiannon Shaw and Rajiv Karia.
Producer: Gwyn Rhys Davies
Production Co-ordinator: Katie Baum
Sound Editor: Mike Smith
A BBC Studios Production.