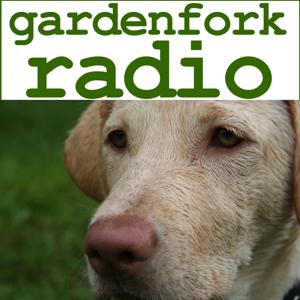 Nicole and I, well more Nicole than me, talk email newsletters.  Start your Amazon shopping here: https://amazon.com/shop/gardenfork 1440 impartial news https://join1440.com/  The News with John Ellis. https://newsitems.substack.com/  John Ellis Podcast https://podcasts.apple.com/us/podcast/news-items-podcast-with-john-ellis/id1556078749  The Quartz   https://qz.com/  NY Times the Daily. https://www.nytimes.com/column/the-daily  The Browser  https://thebrowser.com/  Stat news health news. https://www.statnews.com/ Bloomberg City Lab https://www.bloomberg.com/citylab  Wash Post The Optimist  https://www.washingtonpost.com/newsletters/the-optimist/  Cool Tools https://kk.org/cooltools/subscribe-to-email-list/   Alison Roman https://anewsletter.alisoneroman.com/  Thermacell Mosquito Repeller https://amzn.to/3QJbtlA RadPower e-bike affiliate link https://www.avantlink.com/click.php?tt=ml&ti;=843269&pw;=131043 Master Class Info  https://shareasale.com/r.cfm?b=797461&u;=1026336&m;=62509&urllink;=&afftrack;= Start your Amazon shopping here: https://amazon.com/shop/gardenfork My Stationary Bike https://amzn.to/3z0XQFN HASfit Exercise YouTube channel is my fav https://www.youtube.com/hasfit GardenFork receives compensation when you use our affiliate links. This is how we pay the bills ;) GF Sweaters and T Shirts https://teespring.com/stores/gardenfork-2 Email me: [email protected] Watch us on YouTube: www.youtube.com/gardenfork GardenFork's Facebook Discussion group: https://www.facebook.com/groups/1692616594342396/ Produced by Sean O'Neil http://seaninbrooklyn.com/ GardenFork Radio is produced by GardenFork Media LLC in Brooklyn, NY
 ©2022 All Rights Reserved GardenFork Media LLC
 Music is licensed from Unique Tracks and AudioBlocks.