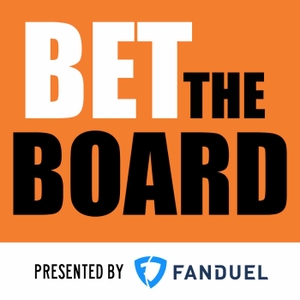 NFL Week 4 Monday Night Football: Raiders vs Chargers, Odds, Picks, Predictions
10.05.2021 - By Bet The Board
Place all your football bets this season at Fanduel.com/BetTheBoard and start with a FREE $1,000
Time to dial up a Monday Night firefight in Los Angeles with bitter rivals from the AFC West. Along with a closing line, what percentage of the fans in Sofi Stadium will be Chargers fans? The Raiders return to Southern California and they do so with with an undefeated record. Derek Carr is finally starting to get the recognition that many feel he deserves, but how long does journey last for the silver & black? Justin Herbert has been spot on in his sophomore campaign despite some brutal calls going against the Bolts through the first three games of the season. Injuries are a part of the game, but each squad comes in relatively healthy with plenty of playmakers on the outside to litter the field.
▶️ Las Vegas Raiders at Los Angeles Chargers (44:44)
Todd and Payne cover all the huge story lines from Sunday with a new edition of the GOOD, BAD, and UGLY. The two also set the stage for Week 5 with opening lines and how they've adjusted from the look-ahead point spreads from last week.
▶️ GOOD (8:42)
▶️ BAD (24:49)
▶️ UGLY (33:12)
- WFT made life tough for all backers
- Kellen Moore needs more praise
- Saquon finally has a pulse
- Jets & Wilson are off the runway
- Browns & Vikings bumbling weekend
- Lamar brings TNT to Denver
- Lions dread
- Rams got humbled
- Texans are road kill
▶️ NFL Week 5 Look-Ahead Lines (36:05)
Subscribe to Bet The Board Podcast