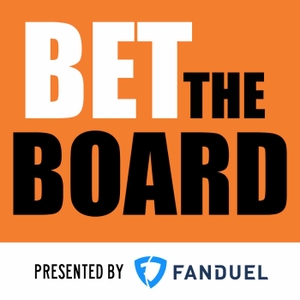 NFL Week 3 Picks: Washington at Buffalo, Chargers at Chiefs, Buccaneers at Rams, Packers at 49ers
09.24.2021 - By Bet The Board
Place all your Bets at Fanduel.com/BetTheBoard and start with $1,000 Risk Free!
$1,000 Giveaway on 10/1/21 for Subscribers of our YouTube Channel: YouTube.com/BetTheBoard
NFL Week 3 is live! Todd and Payne from BetTheBoardPodcast.com are back to break down all the big games from a point spread perspective including a BEST BET. The fellas provide crucial matchup analysis and key metrics to help get you to the FanDuel betting window and cash your bets and daily fantasy football lineups.
In-depth previews on the very biggest NFL Week 3 games include:
▶️ Washington at Buffalo Bills (5:10)
▶️ New Orleans Saints at New England Patriots (17:33)
▶️ Los Angeles Chargers at Kansas City Chiefs (31:02)
▶️ Tampa Bay Buccaneers at LA Rams (49:10)
▶️ John Sheeran Sports Book Report (1:03:45)
▶️ Green Bay Packers at San Francisco 49ers (1:08:10)
▶️ BEST BET