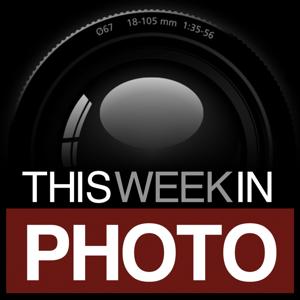 In this continuing series of episodes covering various aspects of the NFT space, I'm joined by artists Alexis Hunley and Annabelle Freedman. They've recently dropped an NFT release series titled "The Flaw of Attraction". The series seeks to shed light on the controversial topic of sexuality, and what it means (and does not mean) to be non-binary.
About Alexis Hunley
Alexis Hunley is a freelance artist based in Los Angeles. Since she began her photography journey in 2017 she has had the pleasure of producing commercial, editorial, lifestyle, and documentary work for a variety of clients including Adobe, Essence, Airbnb, Apple, and The National Center for Civil and Human Rights.
Propelled by her love for the interplay between science and art, Alexis is naturally drawn to work that allows her to explore vulnerability and authenticity. As a queer Black artist navigating the creative industry Alexis has found that her desire to dive deeper and reach for the truest, most authentic forms of expression drives her creativity.
https://instagram.com/byalexishunleyhttps://twitter.com/byalexishunleyhttps://www.alexishunley.com
About Annabel Freedman
Annabelle Freedman is a multi-faceted nonbinary artist. Creating space predominately through sounds, they have been favored on KCRW, NPR Music, and other stations. They have toured festival circuits gracing the stages of SXSW, Broke LA, and UMS as well as major LA venues and stages abroad.
Exploring space and time through their inspiration of nature, they interweave playful assessments of humanity through collaboration, with personal anecdotes rooted in more-than-human interconnectedness.
https://instagram.com/annabellefreedmanhttps://twitter.com/BelleFreedmanhttps://open.spotify.com/artist/0NoKAkvLzKucjNCZ0y62SW?si=vDd1iXhpSxuUftPYXvkcKQ&dl;_branch=1https://soundcloud.com/annabellefreedmanhttps://www.facebook.com/AnnabelleFreedmanMusic
The NFT collection
Annabelle's NFTs: https://foundation.app/@AnnabelleFreedmanAlexis' NFTs: https://foundation.app/@byalexishunley
This Week in Photo is made possible by our amazing partners! 
MPB.com: The world's largest online platform for buying and selling used photo and video kit.http://thisweekinphoto.com/mpb
Zenfolio: Discover a professional photography website solution to Show, Share & Sell your images and grow your business. Try Zenfolio for $1 for 1 month. http://www.thisweekinphoto.com/zenfolio1