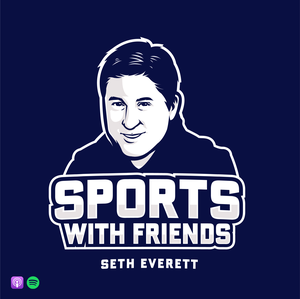 218. 2019-2020 NHL Season Preview with Brian Compton, NHL.COM
10.09.2019 - By Sports With Friends
The 2019-2020 is only a week old, and this episode is a deep dive into the state of the league, plus teams to look out for. Brian Compton joins the show to discuss how there are 20+ teams that could go on a Stanley Cup run. He also detailed the experiences of covering the last 2 champions (St. Louis Blues in '19, Washington Capitals in '18).
Also covered in this episode are the building drama surrounding the last 5 years of the New York Islanders, the emergence of the new Seattle NHL Franchise. Seth offers some classic Prudential Center stories.
Follow Brian Compton on Twitter @BComptonNHL.