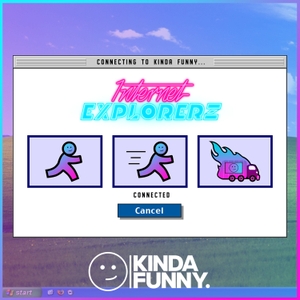 Nick is a Mass Murderer (in Hitman 2) - The Kinda Funny Morning Show 12.13.18
12.13.2018 - By Internet Explorerz
Now through December 25, get 30% off any 23andMe kit at http://23andme.com/morning
Go to http://lootcrate.com/kfms and enter my code KFMS to save 30% off your subscription
Get 15% off your first pair at http://meundies.com/morning
Nick and Andy get weird and talk about Nick's nightly adventures in Hitman 2, a Top Gun 2 update from our man on the slopes, and a lot of talk about peoples' mothers. (Sorry Joey).
Time Stamps -
-SnowBikeMike's Top Gun 2 update (20:15 mins)
-The Predator holiday short (27:40 mins)
-M Night Shyamalans first cut of glass was 3 hours and 20 minutes long (29:05 mins)
-Jordan Peele Reveals Poster for New Horror Film 'Us' (32:30 mins)
-Another Top Gun update (38:50 mins)
Thanks to https://twitter.com/Kumailh for the timestamps!