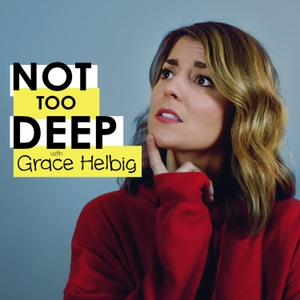 Recorded: March 11, 2020
The hilarious duo Nicole Byer and Sasheer Zamata join me today! We talk about the origin story of their beautiful friendship, getting rejected by Oprah and Gayle, fighting about food, and collaborating on projects together including their amazing podcast: Best Friends! Also - Nicole's book "#VERYFAT #VERYBRAVE: The Fat Girl's Guide to Being #Brave and Not a Dejected, Melancholy, Down-in-the-Dumps Weeping Fat Girl in a Bikini" is on pre-sale now! 
Follow Nicole Byer:  
www.twitter.com/nicolebyer 
www.instagram.com/nicolebyer 
Follow Sasheer Zamata: 
www.twitter.com/thesheertruth
www.instagram.com/thesheertruth
Check out our website: www.nottoodeep.com
See omnystudio.com/listener for privacy information.