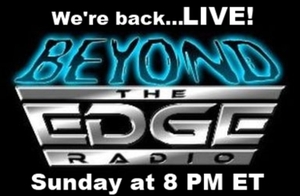 We're back this week with another episode of the Haunted Spotlight. Shawn and Marianne Donley of Dark Shadow Ghost Tours and Panic'D are back with a brand new location this week in the first half hour.
At 8:30, we welcome Author A.H Verge. A.H has written and released Nightmare in the Woods through Glannat Ty Publishing.
​Life was good for a young boy and his family living in northern New Jersey during the summer of 1976. Yet their world was about to be turned upside down with the discovery of an unknown creature lurking on the edge of their property.
Throughout that long summer the family would continue to have terrifying encounters with the creature known as Bigfoot! Not only would they see the creature on multiple occasions, but would have terrifying close encounters and make a cast of its footprints.
​
NIGHTMARE IN THE WOODS is the true story of one family's frightening encounter with the unknown right in their own back yard.
A. H. Verge was originally born on a dairy farm in Westfield, VT. He currently resides in Eastern Pennsylvania and is the founder of the Tego Tea Company, a Native American tea that is currently being examined to reduce the effects of Diabetes. He is passionate about his Native Ancestral heritage and continues to enjoy a rich, fulfilled life in the outdoors with his family and friends.
For more information on A.H. or to purchase Nightmare in the woods visit www.glannantty.com or Amazon.com. You can also visit his public group at https://www.facebook.com/NightmareInTheWoods/