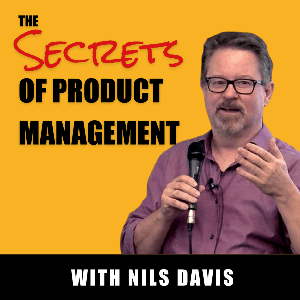 Mental Models, Strengths, and The Tour de France
Somehow in this episode I manage to make a souffle from the 2021 Tour de France, the winner of Stage 12 Nils Politt, Mark Cavendish winning his 34th TdF stage, tying Eddie Merckx' record, and Eddie Merckx' famous maxim for getting fast – "Ride lots!"
Eddie Merckx was unquestionably the great bike racer of all time. There will not be another rider who can dominate the sport the way he did.
Strengths and talents are critical
Merckx was born with natural talent, of course. He could have beaten anyone reading these show notes in any kind of bicycle race at age 8. And yet, despite all that natural talent, he was famous for his workout regime, like many of world's best athletes (Steph Curry, Lebron James, etc.).
They had inborn talent that was (luckily) noticed and groomed.
And then they worked and worked and worked and worked to perfect it to the point that they could beat all the others who happened to have that talent as well.
And we, no matter what our strengths and talents, can take a lesson from that. "Ride lots" is still a great maxim – it's just that "Ride" has different meanings depending on your strength or talent. It might be writing a lot, or drawing a lot, or coding a lot.
Links
* Nils Politt wins Stage 12 of the 2021 Tour de France* Tour de France site * Eddy Merckx' training schedule the week before the 1969 Tour de France* Eddy Merckx Wikipedia page* Carol Dweck's Mindset: The New Psychology of Success, a fantastic book about growth versus fixed mindsets.* The Clifton Strengthsfinder – buy the book, which has a code, and use the code to take the online test. Highly worthwhile, and much cheaper than Johnson O'Connor (see below), so no excuse not to do it.* Johnson O'Connor Research Foundation – They run a two-day in-person test (not sure how they are doing it during the pandemic, but it's worth checking out). It is $850. There are about a dozen testing centers around the U.S. Money very well spent, in my opinion.
Previous episodes
Some of my previous podcast episodes and articles on:
* Strengths and weaknesses (episode 84)* Strengths: How To Be Better, Outsmarting Imposter Syndrome, Soft Skills For Product Managers* Mental models and metaphors: Product Management Metaphors – Bad and Good, Mental Models ...