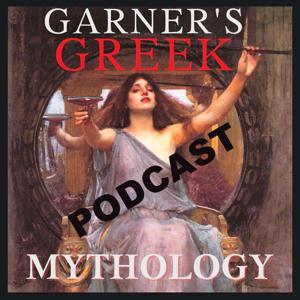 ... Episode two  examines what really happened to the revered Greek gods and where they are today. Historians treat them as fantasies, as "myths."
Here we suspend our disbelief and explore why the gods were never myths;  here, too, we follow them as they slowly retreat during the collapse of the Roman empire--and wander into other pursuits as a new religion slowly subverts the old.
Narrated by mythologist and best-selling author, Patrick Garner,  Garner's Greek Mythology is unlike any other Greek history series. The series views these divine beings as if they were anything but mythical... And wonderfully, in episode 2 we encounter all the greats--Gaia, Zeus, Apollo, Artemis, Aphrodite, Ares, Hestia, Hermes, Hades, Hera, Hephaistos and Dionysus.
If you love these podcasts, you'll also enjoy new stories about the gods in Garner's novel Homo Divinitas, now available as an audio book on Amazon.com and Audible.com.
(Musical score includes selections from Fesliyan Studios.)Support the show (https://www.patreon.com/garnersgreekmythology)