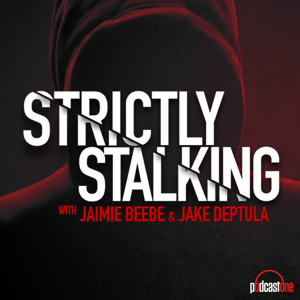 Author Angela J. Townsend reveals she was stalked by a predator who obsessed over her every move.
After joining Angela's writers group, a man begins showing up wherever she goes, dropping in to her workplace, and routinely passing by her house.
Angela secures a deal for her own novel to be turned into a movie and her stalker flies into an explosive rage penning hundreds of blogs and social media posts.
Her stalker takes her to court and Angela discovers he's a convicted sex offender who has sued dozens of defendants in frivolous lawsuits including the family of his victim.
Thank you to our sponsors:
Simplisafe: Head to SimpliSafe.com/STALKING and get FREE SHIPPING and a 60 DAY MONEY BACK GUARANTEE.
Drinkworks: Go to Drinkworks.com to get this amazing instant Drinkmaker with automatic savings, plusFree Shipping!
GreenChef: Use code stalking80 to get $80 off your first month of Green Chef plus free shipping on your first box! Go to GreenChef.com/stalking80to redeem and for more details.
Please take action and donate to the movement of racial equality by visiting www.blacklivesmatter.com
If you enjoy Strictly Stalking and the work that we're doing to draw attention to this important issue, please leave us a review in iTunes!
See omnystudio.com/listener for privacy information.