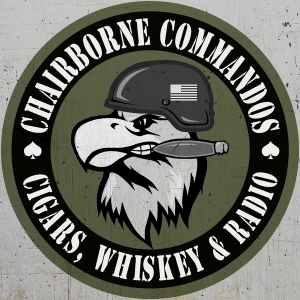 Big Show Today!
* TSA Pre-check for VET's! – Stop standing in line.
* Facebook's war room
* 10 Chinese busted for stealing aviation industry secrets.
* Combat vehicles and flying drones
* North's Koreas missile threat has been greatly exaggerated.  We explain why.
* iTunes Reviews
* Strange News
* My Banging Eggnog recipe.
Mentioned on the show:
Iguana Hunts in Puerto Rico
Q's Banging Eggnog
* 2 cups whole milk
* 1 cup cream
* 1/3 cup sugar
* 4 eggs
* 3-4 oz of your favorite Bourbon.
Separate eggs.  Take egg yolks and mix in sugar until creamy.  Slowly add milk cream, transfer mixture to cooktop and bring to 175F stirring frequently.  Once you hit 175F bring off heat and add milk.  Cool mixture as quickly as possible and use ice bath if available.  Refrigerate until cold.
Take egg whites add a pinch of sugar and or maple syrup and blend until you have a meringue like consistency.  Fold egg whites into nog.  Add your favorite Bourbon and top with freshly ground nutmeg!  Enjoy Q's Banging Eggnog!
Studio Draw Winner – Ryan L – You'll be getting an email to claim your price of epic CBC kit!
 
Ways to support this veteran show:
1. Write Us A 5 Star Review:  (It's free and helps us game the podcast ratings.  We also read them on air!)
http://ChairborneCommandos.com/review
2. Use our show link to buy cool stuff on Amazon. (It's also free to you and Amazon puts a little wind in the pirate ship sales with affiliate cash.)
http://chairbornecommandos.com/amazon
3. Put some wind in the pirate ship sales by making a donation!! Yeah baby!
http://ChairborneCommandos.com/donate
Do ALL THREE… you're pretty much the coolest person we know.