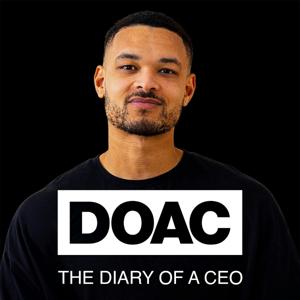 Holly Tucker MBE has over twenty years experience building businesses, and today she shares that insight with us. After working in advertising, media, and for a start-up, Holly gave it all up to start Not On The High Street, an online start-up with an inspiring mission: to give a wider platform for small businesses to compete with high street chains. 
Known as 'Hurricane Holly' for always doing everything quickly, she started Not On the High Street in 2006. Then, it was just one of three online marketplaces in the world, the other two being Amazon and Ebay. Now, her business is going from strength to strength, and employs over 200 people from her West London base.
She has used her knowledge to counsel others looking to build their own businesses, and is the author of three books, the latest being Do What You Love, Love What You Do, about how to turn your passion into profit. We think after listening to Holly's story you'll see how anyone can found a successful business, no matter what barriers stand in their way. Holly's story is nothing short of inspiring, and we can't wait for you to hear it. 
Topics:
Your early years 
Losing orientation in your life 
The Not On The High Street story 
Optimism in business
Hiring for a business 
Losing myself within the business 
Leaving not on the high street and 59:48 59:48 rediscovering myself 
Helping people create a good-life business 
Do what you love, love what you do
Holly:
https://www.instagram.com/hollytucker/
https://holly.co/ 
Holly's book - https://www.amazon.co.uk/dp/B088TF94G6/ref=dp-kindle-redirect?_encoding=UTF8&btkr;=1
Sponsors:
https://uk.huel.com/
https://myenergi.com/?utm_source=steven_bartlett&utm;_medium=referral&utm;_campaign=podcast