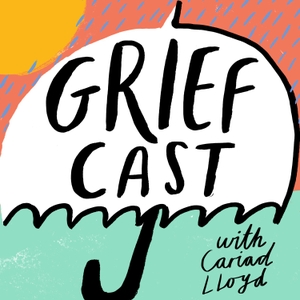 #109 Now That's What I Call Griefcast (Part 4)
12.18.2019 - By Griefcast
It's nearing the end of 2019, Griefcast is nearly three! As we head for festive times, which can be so hard for us Grieftsers, we've decided to choose some of our highlights of this year to get us through the dark nights.
This week, you'll hear clips from Cariad talking to Edith Bowman, Joel Golby, Dustin LanceBlack, Jayson Greene, Kathryn Mannix, Anna Lyons, Fi Glover, Charlie Macksey, Simon Thomas & Sofie Hagan. You can listen to the full episodes of each clip by searching on the Acast website.
Thank you so much for listening, whether you're new to the show or you've been here since the beginning. We wish you a very Merry Festive time and a New Year that passes with not too much pain.
You can follow us on twitter and instagram @thegriefcast.
Griefcast won Gold (always believe in your soul) in Best Entertainment, Best Interview + also Podcast of the Year 2018 at the British Podcast Awards and Podcast of the Year at the ARIA's. It is hosted by Cariad Lloyd, recorded at Whistledown Studios, edited by Kate Holland and the music is provided by The Glue Ensemble. Support this show http://supporter.acast.com/griefcast. See acast.com/privacy for privacy and opt-out information.