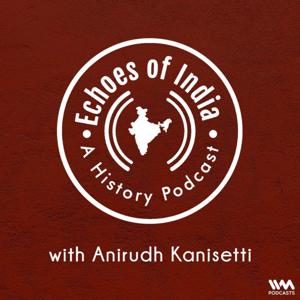 Episode 4 of Echoes of India brings us to witness the burgeoning power of the Buddhist Sangha in the early Gangetic Plains. How did Siddhartha Gotama, the Buddha, deal with the struggle of becoming a leader of thousands? How did he navigate the tides of public opinion and ensure that his rules were followed across this sprawling organisation? And what kind of role did women play in early Sangha?
Anirudh is trying to bring the history of South Asia alive though hard research and great storytelling. Please him out on this labour of love at https://www.buymeacoffee.com/akanisetti
Notes and sources will be available at https://www.anirudhkanisetti.com - sign up for updates!
Follow Anirudh on Instagram @aniryuddha, @cholabhaturaempire, or @connectedhistories for more irreverent, critically-researched content on South Asia's incredible history.
You can listen to this show and other awesome shows on the new and improved IVM Podcast App on Android: https://ivm.today/androidor iOS: https://ivm.today/ios