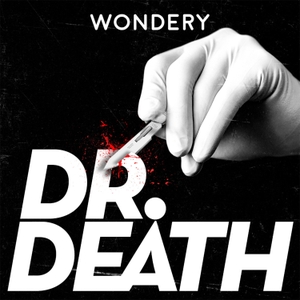 Kimberly Morgan was attracted to Christopher Duntsch from the moment she met him. He was charming and seemed destined for great things. But she also saw another side to him. Duntsch's behavior led many people who came into contact with him to wonder: Was he an impaired physician? A terrible surgeon? Or a cold-blooded killer?
"Death Don't Have No Mercy" performed by Delaney Davidson and Marlon Williams, courtesy of Rough Diamond Records.
Please tell us what you think about our show and help us by answering a few questions at wondery.com/survey
Subscribe to Dr Death on Apple, Spotify, NPR One, Stitcher or sign up for email updates at wondery.com to stay up to date about future episodes.
Support us by supporting our sponsors!
Zip Recruiter - Try ZipRecruiter FOR FREE at ziprecruiter.com/death 
Bombas - Save 20% by visiting bombas.com/death and entering the offer death in the checkout code space
Helix Sleep - Get up to $125 off your mattress at helixsleep.com/death. 
Audible - Start a 30-day trial and get your first audiobook free by going to audible.com/death or by texting DEATH to 500-500
Brooklinen - Get $20 off AND free shipping by going to brooklinen.com and entering promo code death
Simplisafe - Visit simplisafe.com/doctor and start protecting your home today the right way