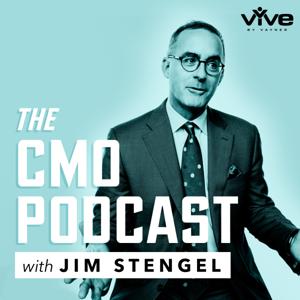 Office Hours: Trust | Suzi Watford (WSJ) & Ashley Reichheld (Deloitte Digital)
11.03.2021 - By The CMO Podcast
Trust is easily one of the most important and valuable building blocks for any brand or company today. But how is trust earned, maintained and measured? In this episode of Office Hours, Jim and his guests are going to answer those questions, along with questions that listeners have submitted on the subject of trust. 
Joining Jim for this episode is Suzi Watford (EVP Consumer & Chief Marketing and Membership Officer at Dow Jones and The Wall Street Journal) and Ashley Reichheld (Customer, Brand & Experience Practice Lead and a principal at Deloitte Digital, leading the HX TrustID platform).
If you have any questions about Deloitte Digital's HX TrustID platform you can email Ashley at, [email protected] . 
If you have a question for us, leave us a voicemail at (781) 786-8885‬ or email us your question at [email protected] and we will try to feature it in future Office Hours episodes!
CMOs often hold one of the most innovative and challenging roles in business today. Those who excel can operate at the highest level to drive growth and create value for their organizations. To learn more how Deloitte helps bolster the value CMOs deliver, visit www.cmo.deloitte.com  
See Privacy Policy at https://art19.com/privacy and California Privacy Notice at https://art19.com/privacy#do-not-sell-my-info.