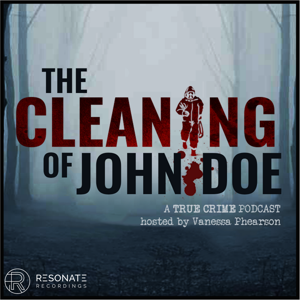 Where's the Pied Piper when you need him? One couple's act of mercy rapidly gets out of control and becomes an infestation that spreads beyond their own walls and into the neighborhood. Season 2 of the Cleaning of John Doe kicks off with Oh, Rats! A true story of a different kind of hoard that closely rivals our listeners' favorite episode, The Cat House. Was it worse? Listen in and you be the judge.
Sponsors: fiuonline.com/podcast
Mixed, mastered and produced by [Resonate Recordings](http://resonaterecordings.com/)
Have a question for us? Call us now at (818) 850-2439 and we'll take up your question on a Q & A episode! Don't be shy - we want to hear from you!!
Get social with us! Facebook: https://www.facebook.com/TheCleaningofJohnDoe/
Twitter: https://twitter.com/JohnDoePodcast Mailing List: http://thecleaningofjohndoe.com (the bottom of any page other than the home page)
Suggested Podcasts:
[Canadian True Crime](https://canadiantruecrimepodcast.podbean.com/)
[C and C GeekCast](https://candcgeekcast.podbean.com/)
[Dark Divide](https://thedarkdivide.podbean.com/)