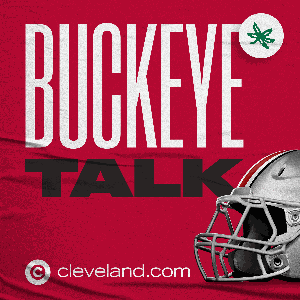 On this special Saturday Buckeye Talk, Doug Lesmerises, Nathan Baird and Stephen Means are joined by more than 100 text subscribers in a live Zoom call to preview and make picks for Monday night's National Championship Game between Ohio State and Alabama.
Before Nathan and Stephen makes their picks, and Doug explains why he's not making a pick, the guys run through several questions in a text subscriber survey, including:
- Which Alabama skill player should Ohio State most worry about?
- Which OSU skill player other than Justin Fields is the most important to the game?
- Which unit will decide the game -- OSU offense, OSU defense, Alabama offense or Alabama defense?
- Which is the best OSU team of the playoff era?
- Is this Alabama team the best OSU opponent of the playoff era, of the six teams the Buckeyes have played?
- What is the level of confidence for OSU fans in this game compared to the 2014 Alabama matchup?
- And how much will potential absences on the Ohio State defensive line affect the game?
It's a great time with the texters, so get ready for this big Saturday preview. Thanks for listening all season to Buckeye Talk from cleveland.com. And there will be one more podcast episode before the game.
 See acast.com/privacy for privacy and opt-out information.